revi meicler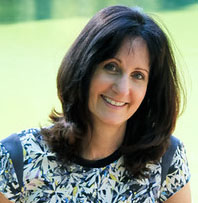 Revi Meicler is a mixed media artist working in Austin, Texas, USA.
She studied at the University of Houston and the Glassell School of Art in Houston, TX. Her work concentrates on two principal themes: transformation and energy. Her work is in many private collections as well as several public collections
.
She is currently represented by
Wally Workman Gallery in Austin, Texas
.
STATEMENT
My current work seeks to capture transformation and energetic movement.

To me, an experience is made by the presence of the invisible energy in each moment. I am interested in capturing the way energy transforms from one thing to another and use color, shape, texture and layering to capture the sense of movement and the letting go that is the essence of existence.
Solo Exhibitions
2018 Wally Workman Gallery, Austin, TX
Group Exhibitions
2018 People's Gallery, Austin City Hall, Austin, TX
2017 EAST (the East Austin Studio Tour), Austin, TX
Print Austin, Austin, TX
2016 People's Gallery, Austin City Hall, Austin, TX
Davis Gallery, Austin, TX
2015 Metropolitan Gallery, Austin, TX
ArtHop 2015, Georgetown, TX
Gallery at the J, Austin, TX
2014 Photo LA, AFTA featuring photo use in mixed media, Los Angeles, CA
People's Gallery, Austin City Hall, Austin,TX
Davis Gallery, Austin, TX
2013 People's Gallery, Austin City Hall, Austin, TX
2012 Art from the Ashes, Austin, TX
Juried Exhibitions
2018 People's Gallery, Austin City Hall, Austin, TX
2016 People's Gallery, Austin City Hall, Austin, TX
2015 Arthop 2015, Georgetown, TX
2014 People's Gallery, Austin City Hall, Austin, TX
Up collective, Austin. Tx
2013 People's Gallery, Austin City Hall, Austin, TX